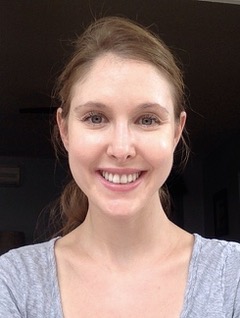 Dr. Allison Somogyi's doctoral research analyzed the survival and resistance tactics employed by young Jewish women in Budapest under Arrow Cross rule and Nazi occupation and traced, through their diaries, how they navigated the fraught space available to them in the chaotic months of Nazi occupation and during the siege of Budapest. Her postdoctoral project builds offthis research by exploring the differences in the ways Hungarian-Jewish women discussed sexual violence at the time of the Final Solution and throughout its aftermath. 
During the 2019–2020 academic year, Somogyi was a joint Yale-USC Postdoctoral Research Fellowship at the Fortunoff Video Archive for Holocaust Testimonies at Yale University and the Shoah Foundation Center for Advanced Genocide Research at the University of Southern California. She is currently a Fellow with the Center for Slavic Fellow, Center for Slavic, Eurasian, and East European Studies at the University of North Carolina at Chapel Hill.
Somogyi received several awards and fellowships. She was a Conference on Jewish Material Claims Against Germany Saul Kagan Fellow in Advanced Shoah Studies during the 2015–2016 and 2016–2017 academic years. Her dissertation was awarded the 2020 Dean's Distinguished Dissertation Award for the highest level of graduate student scholarship at the University of North Carolina at Chapel Hill in the area of Humanities & Fine Arts, a university-wide award that encompasses every department in the Humanities and Fine Arts. During the 2018–2019 academic year, Somogyi received a Dissertation Completion Fellowship with the Association for Jewish Studies. She was the Alexander Grass Memorial Fellow, at the Jack, Joseph and Morton Mandel Center for Advanced Holocaust Studies at the United States Holocaust Memorial Museum during the 2017–2018 academic year. She also received the Two-Week Research Fellowship for PhD Students/Candidates from Abroad at Yad Vashem in 2017.
Somogyi holds an MA in History from the University of North Carolina and a BA in History from Grinnell College.