Cohort VI is our first cohort with both Ph.D. and Postdoctoral candidates.
Istvan Pal Adam, Ph.D. candidate in History, University of Bristol, UK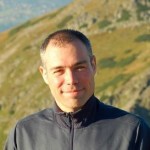 A native Hungarian, Mr. Adam's research incorporates files of a post-war denazifying process, testimonies, autobiographical sources and contemporary journals to show how an otherwise insignificant group of ordinary Hungarians became intermediaries between the Nazi authorities and the Jewish citizens. The building managers, who held the lowest position in the Budapest apartment buildings' pre-war social stratification, suddenly, as a side effect of the severe anti-Jewish legislation, were handed an unprecedented power at the moment of ghettoization. That its members were not at all prepared for this kind of control over people, especially not over the members of the higher middle classes, makes this group even more interesting. Mr. Adam argues that there was a growing tension between the building managers' sudden rise in social importance and their poor income, and it was precisely this tension that made the members of this group support such radical social movements as the Arrow Cross movement. Mr. Adam has language skills in Hungarian, English and Polish, and is now planning to study German. His dissertation is being supervised by Dr. Josie McLellan and Dr. Tim Cole.
Jennifer Craig-Norton, Ph.D. candidate in History, University of Southampton, UK
Ms. Craig-Norton's research examines the British child refugee program known as the Kindertransport by synthesizing previously undiscovered archival sources with memory studies to both challenge and enlarge the existing historiographical narrative. Entitled "Contesting Memory: New Perspectives on the Kindertransport," Ms. Craig-Norton's dissertation utilizes documentation dealing with German-born children of Polish heritage whose families were expelled from Germany in the 'Polenaktion' of October 1938. A little known Anglo-Jewish relief organization, The Polish Jewish Refugee Fund, organized the transfer of 154 of these children from Poland to Great Britain in 1939. Their case files provide fresh perspectives on the refugee organizations, everyday caretakers, children and parents involved in the Kindertransport. After uncovering these files, Ms. Craig-Norton located over two dozen of these Kinder and their families and has incorporated their testimonies into her research, interrogating and reconciling post-memory with contemporary archival documentation. Ms. Craig-Norton is working under Professor Tony Kushner, the director of the Parkes Institute for the Study of Jewish/non-Jewish Relations at the University of Southampton. She has written articles for two recent Kindertransport themed publications and was a Fulbright scholar in Gdansk, Poland, where she acquired a basic knowledge of Polish. She also studied Italian and is currently studying German.
Hamutal Jackobson-Girshengorn, Ph.D. candidate in History, University of Virginia, USA
A native Israeli, Ms. Jackobson-Girshengorn is currently preparing a dissertation entitled, "Not Drawn to Scale: Maps and the Holocaust, 1939 to the Present." In this current project, she explores cartographic practices and visual representations of the Holocaust during and after World War II. Moving both chronologically and thematically, the project examines the meanings and functions of maps in the persecution and extermination of the Jews in historical, memorial, judicial, literary and scholarly contexts. Reading maps as spatial interpretations of genocide, she analyzes a broad range of sources and asks how maps form and reflect policies of genocide, including what one can learn from maps about the motivations of perpetrators and collaborators and the experiences of victims and survivors; how the Holocaust has been represented in maps; and how maps were employed in post-war Holocaust research and commemoration. In posing and answering these questions, Ms. Jackobson-Girshengorn aims to deepen our emerging understanding of the still untapped visual and spatial dimensions of the Holocaust. Ms. Jackobson-Girshengorn has English, German and Hebrew language skills. Her dissertation advisor is Professor Alon Confino.
Natalya Lazar, Ph.D. Candidate in Holocaust Studies, Clark University, USA
Natalya Lazar's dissertation, entitled "Czernowitz Jews and the Holocaust," explores Jewish life and the changing dynamics of interethnic and neighborly relations in the contested borderland city, placing the Holocaust in the larger frame of mass violence during World War II. Ms. Lazar's research has taken her to archives in Ukraine, Romania, Israel and the United States. While Ms. Lazar is a native Ukrainian speaker, she also applies language skills in Romanian, German, Russian and English, and she plans to study Yiddish. She was a Black Sea Link Fellow at the New Europe College in Bucharest in 2012. Ms. Lazar's dissertation advisor is Dr. Debórah Dwork, Rose Professor of Holocaust History. Her dissertation committee members are Dr. Wendy Lower (Claremont McKenna College) and Dr. Karel Berkhoff (NIOD Institute for War, Holocaust and Genocide Studies, Amsterdam).  Her dissertation advisor is Deborah Dwork (Clark Institute).
Linda Margittai, Ph.D. Candidate in History, University of Szeged, Hungary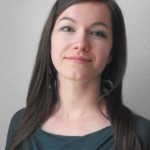 Ms. Margittai's dissertation analyzes the factors which determined the local "Jewish policy" of the Hungarian authorities in the so-called Southern Province region (Délvidék, Voivodina) re-annexed to Hungary in 1941, with special regard to the interrelations between the "Jewish question" and ethnic issues. She primarily focuses on the implementation of the Hungarian anti-Semitic laws introduced before the German occupation of Hungary in the spring of 1944, examining how this process became peculiar in the Southern Province compared to the "mother country," as well as to the previously reattached territories. She aims to point out the contradictions in this policy. The region's special situation allowed for atrocities that did not take place in the "mother country." At the same time, the aspiration to consolidate and integrate the region set in motion the "legal" settlement of the "Jewish question." This process primarily aimed to restore the region's Hungarian character and was primarily anti-Serb. The attempt at "Aryanization" took place simultaneously and was often subordinated to "nationalization." The necessity to preserve social and economic stability occasionally made it inevitable to involve the Jews of Hungarian identity in the "re-Magyarization" process. Apart from her native Hungarian, Ms. Margittai speaks English and Italian and has a working knowledge of German, Dutch and French. Her dissertation advisor is Dr. Judit Molnár.
Jared McBride, Ph.D. Candidate in History, University of California, USA
Jared McBride's dissertation, "A Sea of Blood and Tears: Ethnicity, Identity and Survival in Nazi Occupied Volhynia, Ukraine 1941-1944," examines the Nazi occupation of the western Ukrainian region of Volhynia. This project is a social history that examines the contentious themes of local collaboration (both military and administrative), the Ukrainian nationalist uprising, the Soviet partisan movement and ethnic violence from a micro-historical angle. The project also investigates how the Holocaust unfolded in the region and pays special attention to the fate of the Volhynian Jewish population which was virtually wiped out during the war. Mr. McBride utilizes materials from fourteen archives in France, Germany, Poland, Ukraine, Russia and the United States, which are in five foreign languages: Russian, Ukrainian, German, Polish and Czech. Nazi administrative documents, letters and diaries of Volhynian citizens and newly declassified war crimes trials from Ukrainian KGB archives are among the sources used to provide an intimate picture of the occupation. Video testimony sources from the Shoah Archive (USC) and the Yahad-In Unum Archive (France) are also integrated. McBride conducted numerous interviews in twenty different villages in the Volhynia region. He received grants from the Mellon Foundation for pre-dissertation research on the Holocaust and a Fulbright-Hays grant for dissertation research. He has been published in Ab Imperio.  Mr. McBride is a visiting assistant professor in the History Department at Columbia University.
Adam Sacks, Ph.D. Candidate in History, Brown University, USA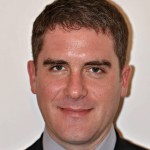 Adam J. Sacks holds a Master of Arts from Brown University, a Master of Science (High Honors) from the City College of the City University of New York, and a Bachelor of Arts, Summa Cum Laude, Phi Beta Kappa from Cornell University. In 2011-2012, he was the Cahnmann Foundation Fellow at the Center for Jewish History in New York and was awarded the Dissertation Grant of the Central European History Society. In 2012-2013, he served as a Leo Baeck Programme Fellow of the Studienstiftung des Deutschen Volkes and as a guest researcher at the new Research Center for Exile Culture at the Universitaet der Kuenste in Berlin. He has an essay forthcoming in the Association for Judaic Studies Review this spring, entitled "Hannah Arendt's Eichmann Controversy as Destabilizing Transatlantic Text." By focusing on the exemplary cultural leadership of Dr. Kurt Singer, the dissertation project of Mr. Sacks investigates cultural activism as an engagement with the social and psychological duress of Nazi persecution. As the initiator and director of the Kulturbund Deutscher Juden (Cultural Bund of the German Jews) in 1933, then active in Amsterdam (1938-1943) and finally Theresienstadt (1943-1944), Singer's trajectory during the Shoah sheds new light on these distinct areas of Jewish cultural expression amidst the Shoah. Crucial to understanding Singer's leadership choices during the Shoah were his commitments and training prior to 1933, notably the Social Democratic movement and his devotion to thinking music medically through the Doctors Chorus, which he also created and led from 1913 until 1938. This dissertation argues that the cultural leadership of Kurt Singer went beyond the immediate needs of emergency self-help, and rather developed into a new cultural movement that would rethink the form, content and purpose of Jewish involvement in European culture.
Pim Griffioen, Postdoctoral Candidate, University of Konstanz, Netherlands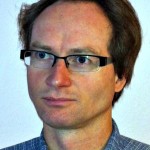 Dr. Pim Griffioen's postdoctoral research project is devoted to Jewish coping strategies, as well as hiding and escape opportunities in the Netherlands from 1940–1945, in a Western European context. How were Jewish behavior and reactions – diverse as they were – shaped by the conditions and possibilities in the context of the occupation, persecution, local society and the background of the Jewish population in the Netherlands? How was Jewish hiding organized and financed in the Netherlands in its various stages, as compared with Belgium and France? Whereas there are several scholarly books and numerous articles on Jewish responses in the latter two countries, a monograph on the various Jewish coping strategies and hiding patterns in the Netherlands is still lacking. Sources include Jewish testimonies, letters, diaries and recollections with regard to attitudes and responses to the persecution in the Netherlands, as well as unpublished archival material and short biographies of non-Jewish rescuers. Dr. Griffioen studied at Vrije Universiteit (VU University) in Amsterdam and received his Masters in History in 1993, after which he worked at the Ghetto Fighters' House Museum, Archives and Study Center in Israel. Since 1997, he has worked as a contract researcher for the Netherlands Institute for War Documentation (NIOD), the Netherlands Organization for Scientific Research (NWO), and the University of Konstanz. He received his Ph.D. in History from the University of Amsterdam in 2008. His thesis, carried out jointly with Ron Zeller, was entitled, "Comparing the Persecution of the Jews in France, Belgium and the Netherlands, 1940–1945: Similarities, Differences, and Causes." A slightly adapted and updated version was published by Boom Publishers in Amsterdam in September 2011 and was a finalist of the 2012 Yad Vashem Book Prize for Scholarly Studies published in 2011. Dr. Griffioen was a postdoctoral research fellow at Yad Vashem, Jerusalem in 2010-2011, and a visiting scholar at the Institute for Advanced Study of the University of Konstanz in 2012.
Daniel Reiser, Postdoctoral Candidate, Yad Vashem, Israel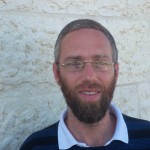 Dr. Daniel Reiser specializes in Kabbalah, Jewish Mysticism and Hasidic philosophy. He was awarded his Ph.D. in Jewish Mysticism from the Hebrew University of Jerusalem in 2012 and currently teaches Hasidic philosophy there. Dr. Reiser uses the methods of philology and paleography in his research dealing with Hasidic manuscripts, and he has published several articles concerning the role of Yiddish in the study of Hasidic sermons. Together with Ithiel Be'eri, he translated Abraham Joshua Heschel's book, Kotsk: In Gerangl far Emesdikayt (Maggid Books, Jerusalem, forthcoming in 2014), from Yiddish to Hebrew. Dr. Reiser's book, To Fly Like Angels: Imagery Techniques in Hasidic Mysticism in the First Half of the Twentieth Century, is forthcoming in Cherub Press: Sources and Studies in the Literature of Jewish Mysticism, Los Angeles. Currently, Dr. Reiser is working on publishing a critical and annotated edition of Rabbi Klonimus Kalmish Shapira's sermons during the Holocaust, known as the Esh Kodesh. A philological examination of the original handwritten manuscripts shows that the printed version has been extensively edited. A paleographical examination of these manuscripts has yielded many important insights for the study of Hasidic Holocaust theology.