Meet the Fellows…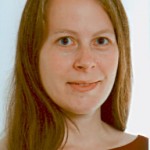 Susanne Barth, Ph.D. candidate, Carl-von-Ossietzky-University of Oldenburg, Germany
Ms. Barth is working on a dissertation project called "The Oberschlesische Hydrierwerke AG and the Auschwitz Subcamp of Blechhammer, 1939-1945."
Blechhammer was a large complex of labour camps belonging to the synfuel plant Oberschlesische Hydrierwerke AG, established in 1939-1940 in Upper Silesia. Nearly 50,000 forced labourers from all over Nazi-occupied Europe, including prisoners of war and at least 5,000 Jewish concentration camp prisoners, were confined to this place. In April 1944, the camp for Jews at Blechhammer was turned into a subcamp of Auschwitz. This research project investigates the plant's ideological function and its co-operation with the Auschwitz extermination camp, while at the same time trying to reconstruct the daily life and suffering of prisoners at Blechhammer. Of particular interest will be individual survival strategies and mutual contacts between concentration camp inmates and prisoners of war or forced labourers. The role played by a group of Jewish artists formed at Blechhammer will be especially examined in this context.
Apart from her native German, Ms. Barth speaks English and French and has a working knowledge of Hebrew, Yiddish and Russian. She is planning to study Polish as well. Her dissertation advisor is Prof. Dr. Hans Henning Hahn.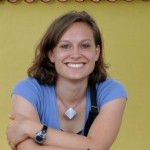 Laura Brade, Ph.D. candidate in History, University of North Carolina-Chapel Hill, USA
Ms. Brade is studying Jewish emigration strategies and experiences from the Nazi occupied Protectorate of Bohemia and Moravia between 1939 and 1941. She is especially interested in the connections among individuals, local communities, governments, and international organizations that formed networks of escape from the Bohemian Lands. She asks why individuals chose to leave the Protectorate; how they implemented emigration strategies; and how they experienced the process of emigration. In addition to her native English, Ms. Brade has an advanced knowledge of both German and Czech. Her dissertation advisors are Professor Christopher Browning and Professor Chad Bryant.
Robert Braun, Ph.D. candidate in Political Science, Cornell University, USA
Mr. Braun combines archival research with statistics to investigate ethnic conflict and collective action. His dissertation project aims to explain the differential survival rates of Jews in the Low Countries during World War II. He combines registration lists with deportation lists, which enables him to determine who ended up in a deportation camp and who did not. This project is funded by the National Science Foundation, Cornell's Einaudi Center for European Studies, the American Association for Netherlandic Studies and the Council for European Studies.
Mr. Braun's earlier research projects have been published in the Journal of Peace Research, Mobilization, European Sociological Review, International Sociology and the International Journal of Comparative Sociology. In addition, they have been awarded with a honorable mention for the Elise Boulding Graduate Paper Competition of the Peace, War and Social Conflict Section of the American Sociological Association 2011, a honorable mention for the Dirk Berg-Schlosser Award ECPR 2011 and the Unilever Research Award for talented Dutch scientists.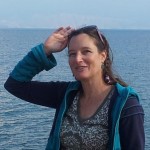 Maya Dover-Daffan, Ph.D. candidate, Ben-Gurion University of the Negev, Israel
Ms. Dover-Daffan's dissertation "From the Abyss" compares the personal Holocaust diaries of three Yiddish authors, Yehoshua Perle, Itzhak Katzanelson and Liebe (Leyb) Rochman. The issue of literary form occupied these authors, who already had a rich literary career, and now for the first time in their lives they were compelled to deal with the terrible events of their own lives in real time. By examining the literary forms and patterns of description imprinted in the text, Ms. Dover-Daffan intends to trace the conscious processes that guided the authors in their dire moments, between life and death. In this way she also hopes to convey the voices of the writers, who wrote blindly from the darkness of their present, to their intended future audience; thus in a sense, implementing their will.
In addition to her native Hebrew and knowledge of English, Ms. Dover-Daffan has studied Yiddish throughout her academic career and passed her reading proficiency exams in French.
Ms. Dover-Daffan has published several articles concerning her research, and has also translated one of the authors' wartime writings from Yiddish into Hebrew (Chulyot; Legacy; Bishvil Ha'Zikaron). Her dissertation supervisor is Professor Ilana Rosen.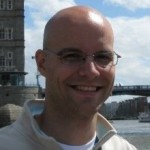 Patrick Fournier, Ph.D. Candidate in History/École doctorale de sciences juridiques et politiques, University of Ottawa/Université Paris Ouest Nanterre La Défense, Canada & France
Mr. Fournier's dissertation focuses on the denunciation of Jews in Paris during the German occupation. By using a prosopographical approach, he not only focuses on the various accusations contained in letters of denunciations, but also on their consequences by examining the resulting progression through the French bureaucracy. Mr. Fournier's academic advisors are Dr. Jan Grabowski at the University of Ottawa, and Dr. Jean-Charles Szurek at Université Paris Ouest – Nanterre La Défense.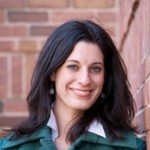 Alexis Herr, Ph.D. Candidate in History, Clark University, USA
Dr. Herr, Phd received her doctorate in 2014.  Her research focuses on the Holocaust in Italy. Her dissertation, entitled "Fossoli di Carpi, 1942-1952," is the first in-depth study of the largest deportation camp in Italy during and after the Holocaust. Drawing upon archival documents, trial proceedings, memoirs, and testimonies, Ms. Herr investigate the use of Fossoli as a prisoner of war camp for Allied soldiers captured in North Africa (1942-43), a deportation camp for Jews and political prisoners (1943-44), a prison for Nazi and Fascist perpetrators and displaced persons (1945-7), and a Catholic orphanage (1947-52). Her study examines victims, perpetrators, resistors, and local collaborators to produce a case study depicting how the Holocaust unfolded in a small town. A social history of a key ten-year period, Ms. Herr's dissertation traces the victimization, internment, and deportation of Italian Jewry, illuminates the textured history of Italian local level participation in the Holocaust, and analyzes the post-war conditions that until now have obscured the narrative of Italian participation in the Judeocide.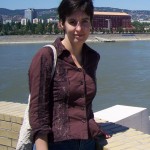 Izabella Sulyok, Ph.D. Candidate Department of History, University of Szeged, Hungary
Ms. Sulyok's dissertation examines the execution of the anti-Jewish decrees, inlcuding the ghettoization and deportation of Jews between March 19th and July 6th 1944 in the IIIrd gendarmerie district in Hungary. Mainly based on archival sources, she aims at analyzing how local authorities' and bystanders' attitudes determined the organization process of the final solution of the so-called "Jewish question." Ms. Sulyok is a native Hungarian speaker and is proficient in English and French. Her supervisor is Dr. Judit Molnár.